Pages
Categories
Nubiles Sex

Blogroll
Archives
Jul
Hi, folks. Today's gallery is gonna be simple and straight. A sexy redhead poses with a red chair. The girl is very sexy, having long red hair, a pretty face and deep grey eyes. Talking about her body – wonderful pale skin, slim waist, wide meaty ass and, of course, natural big tits, that definitely attracts attention. No special backgrounds, no stulistic effects – just a chair for the girl to sit on. The rest is pure beauty and endless freedom of the photographer's imagination. By the way, the legs of this beauty are awesome, too – long and sexy. Well, have a nice look!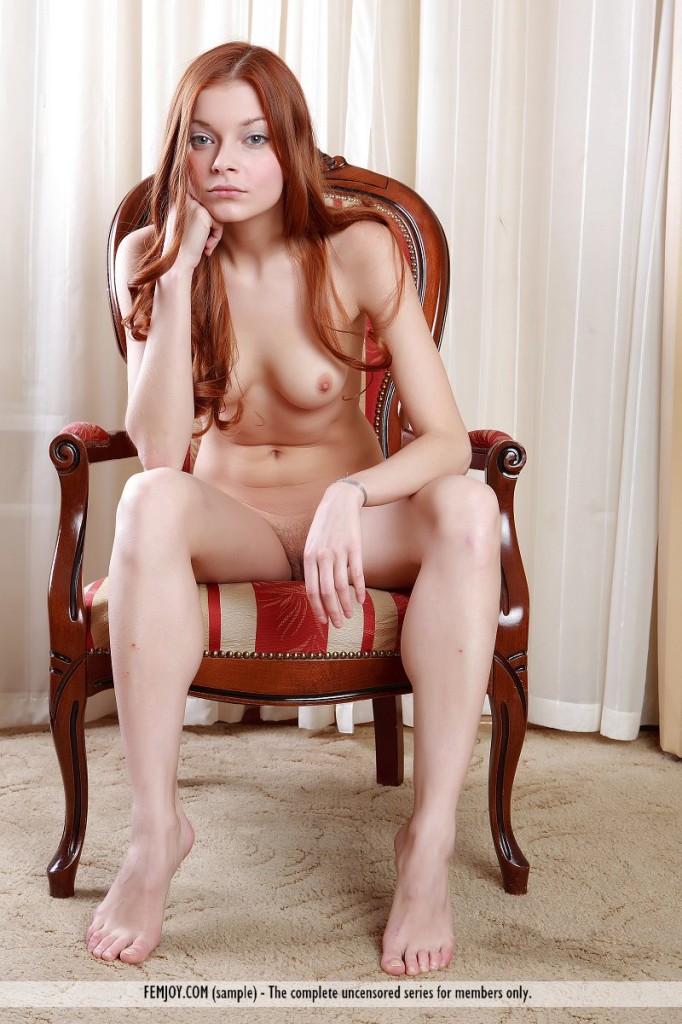 Jul
Watch out, guys! This is Pavla, and she's not gonna simply pose to you. She wants SEX, and you can see that very clear: she naturally rips off her clothes and stays totally naked. She oils her body and starts pleasing herself in a hard manner. Biy, that blonde is crazy! She spreads her wet pussy with her fingers, massages it, sticks her fingers inside and screams from excitement and pleasure. This is real hardcore stuff, man. She has a perfect body, just perfect – medium boobs, slim waist, fine plump ass – all ideal. This girl is one in a million, but you can easy find such girls simply by visiting my blog, 'cause I – the almighty MC Nudes – always give you the best naked girls the Web has!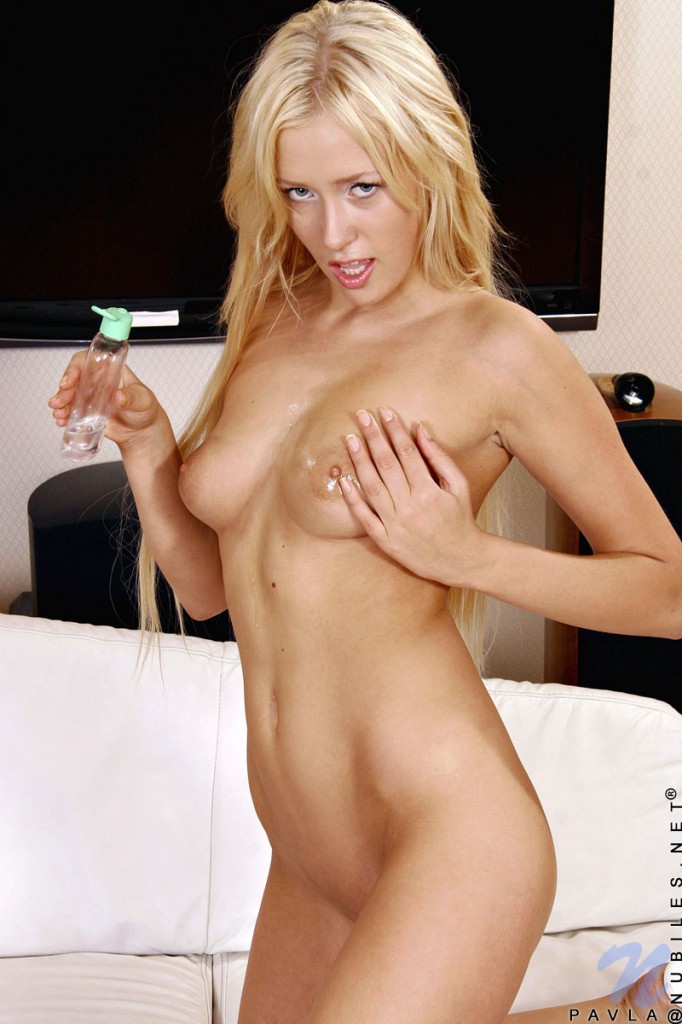 Jul
When Katie goes to a café to have her breakfast, she always orders some fresh vegetables. And always eats them. But not this time, 'cause she has noticed a long green cucumber, and it really blew up her imagination. She hid it in her bag and brought home, where she started playing with it right at her toilet. Oh yeah, this hot girl knows how to stick long things in her pussy 😉 First she licks her lips, then the cucumber. She definitely likes her toy 🙂 All you guys who want to see an amazing brunette with a short haircut and nice body with medium boobs, line up and proceed to her gallery 🙂 All the hottest pics inside!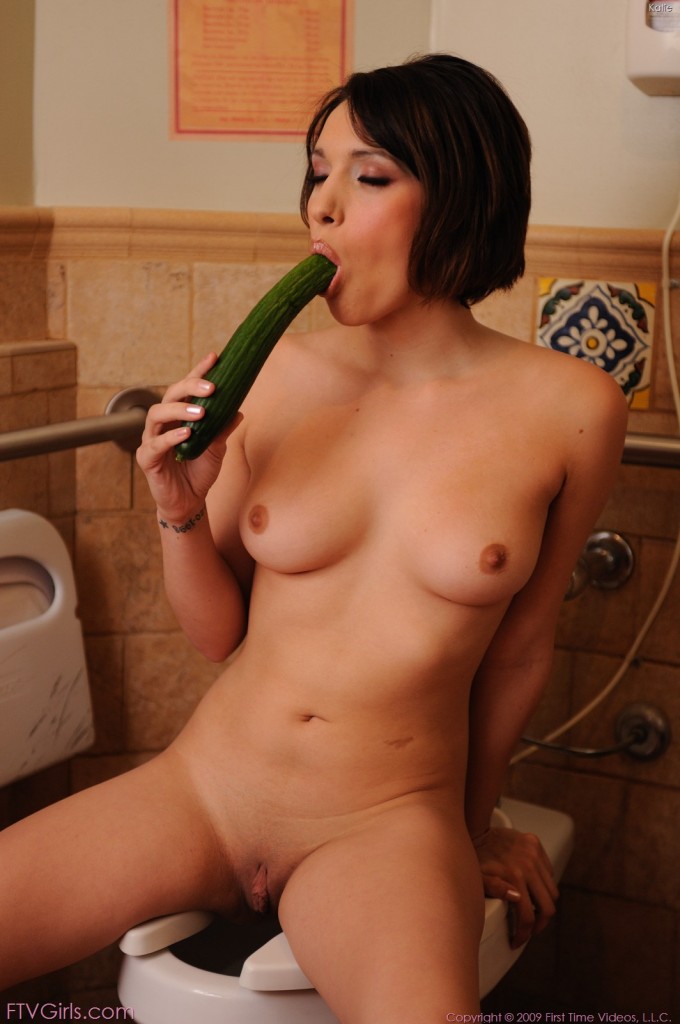 Jul
Whoa, look what I've got here – a superb gallery full of hot juicy pics with a nice Ukrainian brunette. Accurate, adorable small tits and perfect body with smooth tanned skin – extremely sexy! She is wearing pink stockings, which brings even more seductiveness to this scene.Slowly undressing, she demonstrates her plump ass and tight shaven pussy, teasing you with her hungry look. Men are ready for anything just to have a smile of such a girl. Not only the smile, but superb body of this hot chick are available to you now thanks to my blog! You are always 100% welcome here, my friends!